RSVP for any event!
Click on the event name to register.
In-Person Services at AJ
As of May 1, 2022, all services will be in person at AJ. For the month of May, all services will be available via Zoom. Starting in June, Kabbalat Shabbat and Shabbat morning services will be live-streamed and all other services will be available via Zoom. Please continue to register for Friday evening and Saturday morning services by going to https://tinyurl.com/AJ-May2022-services, or by using the May service sign-up form link in the weekly email. Your registration will help us plan.
Our current COVID-19 guidelines are:
Pre-register for services by completing the May online registration form or by calling the office.
Use hand sanitizer before entering the sanctuary. Hand sanitizer will be available throughout the building.
Only fully vaccinated people may attend in-person services and events at AJ.

The wearing of masks inside the synagogue building is now optional.

As of January 1, 2022, AJ requires proof of a booster shot for all those eligible to receive the booster or your second vaccination should have been within the last six months.

Anyone who presents with symptoms of possible COVID-19 will not be admitted to the building.

You can see our updated guidelines here.
PLEASE NOTE: We ask that all attendees of services and events at AJ agree to the following: By attending services or events at AJ, all attendees confirm that:
You are fully vaccinated and have received your booster shot.

You have not tested positive for Covid-19 in the past 10 days.
In the event you have been in close contact* with someone who has tested positive for COVID-19 in the past 2 weeks, you have had a negative COVID-19 test no less than five days after exposure. You currently do not have COVID-19 symptoms (including but not limited to fever, cough, shortness of breath, loss of taste or smell). You agree to take precautions and wear a well-fitting mask for ten days after you last had close contact with someone with COVID-19 regardless of the result of your COVID-19 test.
*The CDC defines close contact as having been within 6 feet of an individual with confirmed or suspected COVID-19 for a cumulative total of 15 minutes within a 24-hour period.
If you'd like to have a copy of your vaccination card (including booster) on file with AJ for your convenience, please email a photo to office@adathjeshurun.info.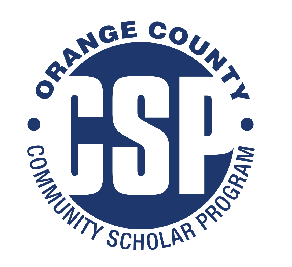 In addition to the events below, don't forget about the adult education classes that we offer through the Orange County Community Scholar Program (CSP)! As a partner with CSP, we'll join a small group of synagogues enjoying the best Jewish learning available. AJ has the distinction of being the first Pennsylvania synagogue to partner with CSP. There are generally several classes offered each week by a variety of national and international scholars and they are free. Go to our Adult Learning page or directly to the CSP site to learn more.
Kabbalat Shabbat with Strings Attached
Friday, May 13 at 6:15 PM (In person and via Zoom) (no registration required)
Unplug from a busy week with an acoustic Shabbat service led by Hazzan Howard Glantz with familiar tunes that will put a smile on your face and a song in your heart. For all ages, from babies to bubbies. Bring your friends for this relaxed, casual, and enjoyable service!
Torah Fund Brunch
Sunday, May 15 at 10:30 AM (In person)

Join the AJWA Sisterhood as they honor Tammy Zebovitz with the 5782 Torah Fund Woman of Achievement Award on behalf of Torah Fund Campaign of Women's League for Conservative Judaism. Admission by Contribution to Torah Fund: Couvert $36 plus minimum contribution $18. Checks must be made out to Torah Fund for all contributions in Tammy's honor. Couvert checks must be made out to AJWA Sisterhood. Alternatively, you can donate to Torah Fund and register for the brunch online here. For more information, contact Merril Stup at 215.782.3735 or tantemem@aol.com. Please RSVP by May 8 here.
Grandparents' Group Program with Author Jane Isay
Thursday, May 19 at 7:30 PM (Via Zoom)

The Grandparents' Group's final session this year will feature Jane Isay, with a program entitled "Being There, Loving Them, Listening to Them: How to Build Memories." Jane began her career as a book editor, specializing in psychology. In 2004, she began a new career as a writer of books about family: Walking on Eggshells, Mom Still Likes You Best, and Unconditional Love. Jane attempts to understand the emotions that lie behind the ordinary tensions of family life and to help readers find strategies that may make family life a little easier. Click here to register. 7:30 PM
Sundaes for Sara's Castle
Sunday, May 22 from 12:00 PM to 2:00 PM (in AJ's Parking Lot)

Sara was a vibrant, fun-loving little girl who attended Adath Jeshurun Early Learning Center. At age five she was diagnosed with brain cancer. Sara fought bravely for her life but lost her battle on May 12, 2008. Her family and our wonderful school community wanted to remember Sara's short but beautiful life. She had an artistic talent that was seen in one of her masterpieces she created when learning about the holiday of Purim in Lavan A. She drew a castle adorned with beautiful flags. It came as no surprise to use this creation, as one that signifies her creativity and love of play, to remember her. Please join the staff at Adath Jeshurun Early Learning Center as we scoop ice cream in honor of Sara and the 13th anniversary of her castle on Sunday, May 22, 2022 from 12:00 PM to 2:00 PM outside the castle playground. ($5 sundae donation) All proceeds go towards the maintenance of the castle structure.
Tikkun Leil Shavuot
Saturday, June 4 from 7:00 PM to 12:00 AM (at AJ)

Don't miss this year's Tikkun Leyl Shavuot on Saturday evening, June 4. Dr. David Bernat will be with us in person with a much-anticipated interactive class: "God's Wine Cellar." will guide us in the art and science of wine appreciation and wine–food pairing. We will sample four world-class Israeli wines, with appropriate snacks, and be spiritually and gastronomically transported to the Holy Land. At the same time, our immersion into Israel's wine culture will open a window to the history of our homeland, from ancient times to today. Be prepared for an experience that will excite your palates and enrich your souls. Learning sessions will continue with Rabbi Leah Berkowitz of Congregation Kol Ami, Rabbi David Glanzberg-Krainin of Congregation Beth Sholom, Rabbi Robert Leib of Old York Road Temple–Beth Am, and our own Rav Shai Cherry.
Advanced registration for attendance is required. For "God's Wine Cellar," the cost is $18 for members of sponsoring synagogues* and $36 for the public. All other learning sessions, beginning roughly at 9:00 PM, are free and open to the public. Please register here.
Dr. David Bernat is a consultant in Outreach and Development with JALSA, The Jewish Alliance for Law and Social Action. He has a Ph.D. in Biblical and Ancient Near Eastern Studies from Brandeis, is the author of Sign of the Covenant: Circumcision in the Priestly Tradition and co-editor of Religion and Violence: The Biblical Heritage. Dr. Bernat has held faculty positions at UMass Amherst and Wellesley College, and regularly leads adult education tours to Israel with an historical and archaeological focus.
*Beth Sholom Congregation, Congregation Adath Jeshurun, Congregation Kol Ami, Reform Congregation Keneseth Israel, and Old York Road-Temple Beth Am.
Shavuot Services with Choir and Organ and Yizkor
Sunday, June 5 at 9:30 AM (in person and via Zoom)
Our morning service for Shavuot will be accompanied by our very talented pianist/organist, Soyeon Bin and a professional choir under the direction of Dr. Julia Zavadsky. It will begin at 9:30 AM and will be both in-person and online. The service will be followed by lunch. Please register by using the June sign-up form here.
Healing Service with Yizkor Theme
Monday, June 6 at 10:30 AM (in person and via Zoom)
Hazzan Glantz will be leading a special Healing Service on Monday morning. Please sign up for the service here.
AJ's 164th Annual Meeting
Monday, June 6 at 7:00 PM (in person and via Zoom)
Please be with us to celebrate this past synagogue year and to inaugurate the new one! Minyan and Meeting.
Wed, May 18 2022 17 Iyyar 5782