RSVP for any event!
Click on the event name to register.
In-Person Services at AJ
All services will be conducted in person at AJ. At this time, all services will be available via Zoom. Please continue to register for Friday evening and Saturday morning services by using the links in the first bullet below, or by using the service sign-up form link in the weekly email. Your registration will help us plan.
Our current COVID-19 guidelines are:
Pre-register for services by completing the August online registration form

or by calling the office at 215.635.6611..

Use hand sanitizer before entering the sanctuary. Hand sanitizer will be available throughout the building.
Only fully vaccinated people may attend in-person services and events at AJ.
CURRENTLY: Mask-wearing is optional at AJ. This may change according to COVID-19 levels in Montgomery County.
AJ requires proof of a booster shot for all those eligible to receive the booster or your second vaccination should have been within the last six months.

Anyone who presents with symptoms of possible COVID-19 will not be admitted to the building.

You can see our updated guidelines

here.
PLEASE NOTE: We ask that all attendees of services and events at AJ agree to the following: By attending services or events at AJ, all attendees confirm that:
You are fully vaccinated and have received your booster shot.

You have not tested positive for Covid-19 in the past 10 days.
In the event you have been in close contact* with someone who has tested positive for COVID-19 in the past 2 weeks, you have had a negative COVID-19 test no less than five days after exposure. You currently do not have COVID-19 symptoms (including but not limited to fever, cough, shortness of breath, loss of taste or smell). You agree to take precautions and wear a well-fitting mask for ten days after you last had close contact with someone with COVID-19 regardless of the result of your COVID-19 test.
*The CDC defines close contact as having been within 6 feet of an individual with confirmed or suspected COVID-19 for a cumulative total of 15 minutes within a 24-hour period.
If you'd like to have a copy of your vaccination card (including booster) on file with AJ for your convenience, please email a photo to office@adathjeshurun.info.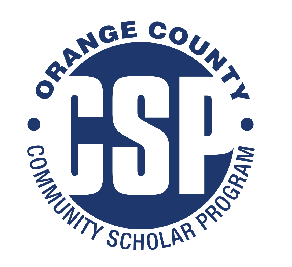 In addition to the events below, don't forget about the adult education classes that we offer through the Orange County Community Scholar Program (CSP)! As a partner with CSP, we'll join a small group of synagogues enjoying the best Jewish learning available. AJ has the distinction of being the first Pennsylvania synagogue to partner with CSP. There are generally several classes offered each week by a variety of national and international scholars and they are free. Go to our Adult Learning page or directly to the CSP site to learn more.
Sizzling Summer Series on Jewish Bioethics
Next Session: Wednesday, August 3
Join Rav Shai for any or all of these timely discussions:

Wednesday, August 3 at Noon: Euthanasia/Organ Donation/Transplantation
Although the specific issues surrounding donation and transplantation are straight forward — Jews are strongly encouraged to donate organs — there are very interesting peripheral issues that Rav Shai addresses in his teshuvah for the Committee on Jewish Law and Standards on xenotransplantation (the use of non-human tissues and organ for human transplants).

Wednesday, August 24 at Noon: Genetic Intervention
Xenotransplantation is feasible due to genetic manipulation to prevent immunological rejection by the recipient. What are the concerns and limits of other forms of genetic interventions? Where might they conflict with Judaism?
Sign up for any or all sessions. All courses will be at AJ and on Zoom. Please register for any or all sessions here.
Devotion by the Ocean
Three Fridays: August 12, August 26, and September 2 in Ventnor, NJ
(no registration necessary)
Kabbalat Shabbat at the beach, with a live band…what could be better? 6:00 PM. For more information, please visit www.ShiratHayamNJ.org or call 609.822.7116. Newport Avenue Beach, Ventnor, NJ 08406. Presented by Shirat Hayam Downbeach Synagogue, Ventnor, NJ. In case of rain, the service will be indoors at Shirat Hayam.
AJMA End of Summer Bash at Harry's Place
Sunday, August 28 at 4:00 PM
Calling all AJ men! Join the AJMA at Harry Lessig's place to eat, drink, shmooze, and more. Swimming, cornhole, pizza, beer, veggie burgers, sides, and a little bit of live music. $10 per person; pay at the door. Start time: 4:00 PM. RSVP is a must no later than Wednesday August 24, to Ed Moses at karedlon@aol.com. (Harry's address will be provided when your RSVP is received.)
Tue, August 9 2022 12 Av 5782