RSVP for any event!
Click on the event name to register.
In-Person Services at AJ
All services will be conducted in person at AJ. At this time, all services will be available via Zoom. Please continue to register for Friday evening and Saturday morning services by using the link(s) in the first bullet below, or by using the service sign-up form link in the weekly email. Your registration will help us keep the building secure.
Our current COVID-19 guidelines are:
Pre-register for services by completing the December online registration form,

or by calling the office at 215.635.6611.

Use hand sanitizer before entering the sanctuary. Hand sanitizer will be available throughout the building.
Vaccinations and boosters: While all those eligible to receive COVID vaccinations and boosters are strongly encouraged to do so, vaccination against COVID is no longer a requirement to attend AJ services and events.
Masking:

Currently, the community

COVID

level in Montgomery County is "Medium." As long as the level remains either "Medium" or "Low", masking will be optional. Should the level become "High," masking will be mandatory. For current community levels according to the CDC, please click the link below and use the drop-down menu to check for Montgomery County. This link will also be posted in the AJ weekly email.

https://www.cdc.gov/coronavirus/2019-ncov/your-health/covid-by-county.html

Anyone who presents with symptoms of possible COVID-19 will not be admitted to the building.

You can see our updated guidelines

here.
PLEASE NOTE: We ask that all attendees of services and events at AJ agree to the following: By attending services or events at AJ, all attendees confirm that you have not tested positive for COVID-19 in the past 10 days.
If you have had COVID or have been exposed to someone with COVID, please use the CDC COVID calculator link below to determine whether you need to isolate or mask. This link will also be in the AJ weekly email.
https://www.cdc.gov/coronavirus/2019-ncov/your-health/isolation.html?CDC_AA_refVal=https%3A%2F%2Fwww.cdc.gov%2Fcoronavirus%2F2019-ncov%2Fyour-health%2Fquarantine-isolation.html
If you tested positive for COVID, and are not able to utilize the CDC COVID calculator, here are the isolation/masking guidelines:
You may not come into the AJ building for 5 days following the day you develop symptoms or, in the absence of symptoms, the day you test positive.

You may come into the AJ building on day 6 following the day you develop symptoms and/or test positive, provided that you are feeling better and have been fever-free for 24 hours. (Per CDC, the day you first have symptoms, or, if you were asymptomatic, the day you test positive is considered day "0".)

You must wear a high-filtration (N95/KN95) mask inside the building through day 10 following the day you test positive.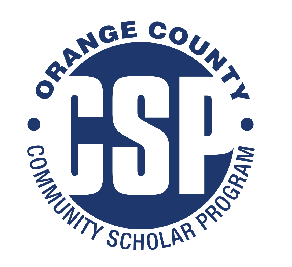 In addition to the events below, don't forget about the adult education classes that we offer through the Orange County Community Scholar Program (CSP)! As a partner with CSP, we'll join a small group of synagogues enjoying the best Jewish learning available. AJ has the distinction of being the first Pennsylvania synagogue to partner with CSP. There are generally several classes offered each week by a variety of national and international scholars and they are free. Go to our Adult Learning page or directly to the CSP site to learn more.
AJWA Sisterhood Trip to the National Liberty Museum
Sunday, December 4 at 11:00 PM

Join the AJWA Sisterhood at the National Liberty Museum. Among the museum's other offerings, we'll see one of its current exhibitions: This is My Home. The exhibition invites five selected artists to share their personal histories, experiences, and hopes for the future in their own site-specific installations. Each immersive "home" explores an issue critical to liberty today — history and memory, technology, immigration, homelessness — through personal reflections on the powerful forces that connect us all: cultural identity; trauma and loss; ingenuity and innovation; resistance and resilience. Cost: Adult: $11 • Senior 65+: $9 • Student: $7 • Youth, 6-17: $5. We need to reserve for the group and need a minimum of 10 people to get a group rate. Transportation is on your own, but carpooling could possibly be arranged. Click here to register. The museum is at 321 Chestnut Street, in Philadelphia. (Image from This is My Home: "Afro Bohemian," by Zsudayka Nzinga)
Interfaith Event: Two Choirs: Jewish and Korean, Creating Community Through Music
Sunday, December 4 at 4:00 PM

Join us on Sunday, December 4 when Nashirah, the Jewish Choir of
Philadelphia, and Cheltenham Presbyterian Church Choir collaborate in song:
singing together and separately in Hebrew, Korean, Yiddish, and English! The concert will include our High Holiday Choir Conductor, Julia Zavadsky, and
her accompanist, Soyeon Bin, and will be held at AJ at 4:00 PM. A reception
will follow. Hazzan Glantz is excited to welcome these two great choirs to AJ and will surely lend his own voice in some way. Click here to register.
Fall Scholar Series: Prof. Elaine James and Rav Shai on Psalms
Final Session on Tuesday, December 6 at 8:00 PM (in person at AJ and via Zoom)

Professor Elaine James of the Princeton Theological Seminary will unpack the poetry and explain the original contexts of four biblical psalms. Professor James will illuminate what is distinctive about biblical poetry in general. Rav Shai will then show how those same psalms were recycled by the Rabbis who had a very different set of literary assumptions and in very different contexts throughout Jewish history.
Grandparents Group Program with Audrey Tuckerman
Thursday, December 8 at 7:30 PM

On Thursday, December 8, the AJ Grandparents Group will present Audrey Tuckerman speaking on "Meaningful Ways to Leave a Financial Legacy for Your Heirs: Tips for Transmitting Financial Resources and Other Valuables to Your Children." Audrey Tuckerman has more than 25 years of experience advising corporate executives, multigenerational families, and successful women about critical inflection points in their financial lives. As a Private Wealth Advisor, she works closely with senior executives who have concentrated stock positions, helping them manage risk and diversify their assets. She also has extensive experience advising multi-generational families about opportunities to grow and transfer their wealth while cultivating sound stewardship in children and grandchildren. Mindful of the distinctive priorities of each client, Audrey supports individuals and families in making informed decisions about their wealth, lending clarity and transparency to the complexities that significant wealth can entail. She also works in conjunction with each client's external tax and legal advisors to facilitate trust and estate planning services, including philanthropic planning. Audrey has been named to Forbes "America's Top Women Wealth Advisors" List in 2020, 2021, and 2022; Forbes "Best-In-State Wealth Advisors" List in 2021 and 2022; Working Mother/ Shook Research's "Top Wealth Advisor Moms" List in 2021; and Barron's "America's Top 1,200 Financial Advisors State-By-State" in 2020.
Kabbalat Shabbat with Strings Attached
Friday, December 9 at 6:15 PM (no registration necessary)
Unplug from a busy week with an acoustic Shabbat service led by Hazzan Howard Glantz with familiar tunes that will put a smile on your face and a song in your heart. For all ages, from babies to bubbies. Bring your friends for this relaxed, casual, and enjoyable service! 6:15 PM
Sunrise Walk
Saturday, December 10 at 7:00 AM
Join Rav Shai on a Shabbat morning walk. We'll walk through Lorimer Park to Fox Chase Farm, a two-mile loop that shouldn't take more than an hour. You can find out more about the park here. We'll meet in the large parking lot in Huntingdon Valley on Moredon Road at 7:00 AM. This walk will be slightly more physically challenging than the first walk. Click here to register.
AJMA's Man of the Year Dinner
Sunday, December 11 at 4:30 PM

Adath Jeshurun Men's Association proudly announces their Man of the Year: Sheldon Smith! Join us as the Middle Atlantic Region of the Federation of Jewish Men's Clubs honor their Men of the Year on Sunday, December 11, at Temple Sinai, at approximately 4:30 PM.
For nearly 18 years, Sheldon has purchased and prepared our delectable Sunday morning breakfasts that accompany guest speakers in a most reliable, effective manner. He has organized several trips to Phillies games. In addition, he and his loving wife Rene have regularly participated in the monthly Cook for a Friend program and they periodically prepare and serve dinners at Ronald McDonald House. The title of our yearly appeal for sponsors of Men's Shabbat, "Men's Association Menches" was created by Sheldon and he has had a leadership role in creating many of the Men's Shabbat meals. He has also regularly assisted with the beverage service in AJ's main yearly fundraiser, SPEC (Special Events Committee).
Please also consider placing an ad in the program book! Please RSVP, provide payment, and submit an ad for the Tribute Journal here. You can also view the ceremony form the comfort of your home; please RSVP to receive the link. RSVPs are due by November 22.
Bimah Skills, Part 2: Chanting From the Torah
Starting Tuesday, December 7 at 6:00 PM (at AJ)

Chanting from the Torah is on two Tuesday evenings: Tuesday, December 7 and Tuesday, December 21. Learn the Ta'amei Hamikra (trope) for chanting from the Torah scroll. This is a class that actually never ends. Once these skills are learned, they are only honed by taking on parts and reviewing them with Hazzan or another more seasoned reader before actually chanting in prime time. Students will have the option of scheduling additional meetings to review parts. The class will be held from 6:00 PM to 7:30 PM including minyan, and then after minyan until about 8:15 for a period for questions and comments.
Hanukkah Bowl
Saturday, December 17 at 9:30 AM (no registration necessary)
How much do you know about Hanukkah? Come to Shabbat services to see and compete for prizes! 9:30 AM
Kehillah of Old York Road Hanukkah Laser Event
Saturday, December 17 at 6:15 PM at Beth Sholom

What better way to celebrate the Festival of Lights than with a laser light show? Join your Jewish community for an evening of wonder for ages 0 to 100. Enjoy a Havdalah service, snacks and a laser show that will bring the miracle of lights to life with bright and colorful displays. To accommodate the needs of our community, there will be a concurrent quiet Hanukkah experience with jkidaccess. Following the light show, all families are invited to a camp fair to give the gift of camp this Hanukkah. Meet and explore various day and overnight Jewish camps, and find the right fit for your child. Register at jewishphilly.org/oyr. 6:15 PM. So far, the response for this event has been tremendous! If you'd like to attend, register as soon as possible. If you'd like to volunteer at the event, you can sign up here!
Family Hanukkah Event
Sunday, December 18 at 4:30 PM

Young families are invited to an afternoon of Hanukkah music and fun! Music Monkey Jungle 2.0 brings Lori to Adath Jeshurun and she is ready to rock out in honor of Hanukkah. Her original songs, dances, and games are amazingly catchy, interactive, and high-energy. Her joke-breaks are borderline hilarious and whether you're an introvert, an extrovert, or somewhere in between, you're sure to have a rockin' good time. She just might invite others up to jam on the mic, bust their dance moves, or explore an instrument or two! Through music and movement, we'll celebrate friendship and bring our community together. Hazzan Glantz will join in with Hanukkah songs. Feel free to come early...from 4:00 PM to 4:30 PM we'll have bubbly "fun in the foyer" with Mike of NJbubbleparties.com.
Third Annual Latke Throwdown
Sunday, December 18 at 5:30 PM

What makes a good latke? Is potato the only option? What about toppings? You be the judge! Four new teams are competing in this year's competition to prove that they have what it takes to beat the reigning champion with their gourmet latke recipes. One of them will have their name engraved on the golden spatula! Start your Hanukkah right with latke tasting, music, hors d'oeuvres, drinks, games for kids, and more! And the bubbles from the Family Hanukkah event will continue. The fun will start at 5:30 PM.
Sun, December 4 2022 10 Kislev 5783