RSVP for any event!
Click on the event name to register.
In-Person Services at AJ
All Friday evening Kabbalat Shabbat and Saturday morning Shabbat services are being held both in person at AJ and on Zoom. Saturday evening Mincha/Ma'ariv and Havdalah, as well as daily minyan, will remain on Zoom.
Our current COVID-19 guidelines are:
Pre-register for services by completing the December online registration form, or by calling the office.

Use hand sanitizer before entering the sanctuary. Hand sanitizer will be available throughout the building.

Only fully vaccinated people may attend in-person services and events at AJ and everyone must wear a properly fitting mask covering both nose and mouth.
Beginning January 1, 2022, AJ will also require proof of a booster shot for all those eligible to receive the booster.

Anyone who presents with symptoms of possible

COVID

-19 will not be admitted to the building.

You can see our updated guidelines here.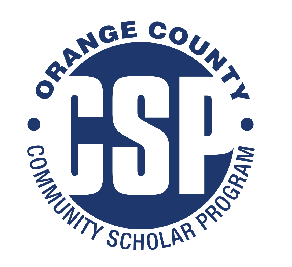 In addition to the events below, don't forget about the adult education classes that we offer through the Orange County Community Scholar Program (CSP)! As a partner with CSP, we'll join a small group of synagogues enjoying the best Jewish learning available. AJ has the distinction of being the first Pennsylvania synagogue to partner with CSP. There are generally several classes offered each week by a variety of national and international scholars and they are free. Go to our Adult Learning page or directly to the CSP site to learn more.
AJ Men's Association Presents a Zoom Program and Panel Discussion with Team Israel Baseball Stars
Sunday, December 12 at 10:00 AM (via Zoom)

A few Israelis and mostly American baseball players just missed qualifying for the 2013 World Baseball Classic. In 2016, Team Israel qualified and then in 2017 shocked the world by beating four top ten programs. In 2019, Israel won the Europe-Africa Olympic Qualifier to become one of only six teams to represent baseball's re-entry into the Olympics. Join us as we host a panel discussion with members of the 2017 Team Israel (Shlomo Lipetz, Josh Zeid, and Jon Moscot), who are featured in the film documentary Heading Home. We urge you to view the soul-inspiring film so you may enjoy to the max this unique program. It can currently be seen on several cable channels. The program will be hosted by Doug Liebman, Baseball and Softball Task Force, Jewish National Fund USA (JNF-USA). If you would like to make a donation to the JNF-USA Project Baseball, click here.
Adult Education Class: Love Stories of Israel, with Tour Guide Kobi Cooper
Tuesday, December 14 and Thursday, December 16, at 7:30 PM (via Zoom)

As we begin to think about our planned congregational trip to Israel next fall, AJ Adult Education invites you to participate in a wonderfully innovative program. Love Stories of Jerusalem (Ancient and Modern) will be a new, virtual way to look at the city. Offered by AJ's own Kobi Cooper, we will visit sites associated with great love stories, both ancient and modern, famous and perhaps not so famous. Famous kings like David, Solomon, and Herod will make appearances as will a Nobel prize winner, Jewish underground fighters, hopeless romantics, and star-crossed lovers. These stories, both heart-warming and heart-wrenching, will take us to places in the city, both familiar and totally unfamiliar, and will provide a novel, fresh perspective. Jerusalem, I Love You.
Kobi Cooper is known to our congregants as both a wonderful educator and the son of Wendy and Len Cooper. A long-standing resident of Jerusalem, Kobi has been a highly sought-after licensed professional tour guide of Israel since 2007. "Love Stories of Jerusalem," are the first two sessions of a larger, six-part series of Master Classes on Jerusalem offered by Kobi. These two sessions are free to AJ congregants and other recipients of this email. Those interested in participating in the remainder of the series*, can do so at an early-bird reduced cost of $100 if they register by December 23; thereafter the cost is $150. Please note: both sessions of "Love Stories of Jerusalem" will be live on Zoom. The remainder of the series will be prerecorded. Kobi is also offering an opportunity to purchase sponsorships for his series, which will provide additional benefits, including additional live sessions on related topics. More information on sponsorships will be available soon.
Click here to register for the first two sessions presented by AJ Adult Ed, and/or for the remainder of the series.
*Secrets of Jerusalem, Parts 1, 2, and 3; and Machane Yehuda Food Market
AJWA Sisterhood Presents Fanny Brice, as Captured by Kimberly Faye Greenberg in "Fabulous Fanny"
Sunday, December 19 (via Zoom)
Streamed Show Available to View Between 4:30 PM and 7:30 PM;
Live Q&A Session with Ms. Greenberg at 7:30 PM

If you're looking for laughs and Broadway style theatrical entertainment, Fanny Brice is the one to deliver 'em to ya — well, Fanny Brice via Kimberly Faye Greenberg. The legendary comedian's life was first dramatized by Barbra Streisand in the hit Broadway musical and film Funny Girl, and now you can see Greenberg capture her hilarious spirit all over again in this original critically acclaimed and fabulous one-woman show.
You can view the show on Sunday, December 19, between 4:30 PM and 7:30 PM. The streamed show will be followed at 7:30 PM by a live Q&A session with Ms. Greenberg. (If you would like to participate in the Q&A, you will need to begin watching the show by 6:15 PM to be finished by 7:30 PM.) The show will be available for viewing on YouTube and the Q&A will be via Zoom; links to both will be provided by email after registration. Both are free to attend. Please register here.
Healing Service with Hazzan Glantz

Wednesday, December 22 at 6:15 PM (no registration needed) (via Zoom)
Hazzan Glantz leads this service that includes healing prayers that may be familiar, steeped in our ancient liturgy as well as more contemporary and current inclusions. 6:15 PM. Please see the Weekly Announcements email for the Zoom information, or call the office at 215.635.6611! Next Healing service: January 26.
First Fridays with Hazzan Glantz
Friday, January 7 at 5:30 PM (in person)

Do you play a musical instrument, like to sing, or simply wish to participate more in the Friday night service? On the first Friday of each month — beginning on Friday, November 5 — Hazzan Glantz welcomes congregants of any age to come to AJ with or without an instrument. At 5:30 PM we will review a few of the psalms, melodies, and choreography in the Friday night service. If you can shake a tambourine, sing a simple tune without words, or clap your hands, you can add something very meaningful. You must be vaccinated to participate. Please use the monthly service registration form to sign up. (See link above under "In-Person Services.") Other dates: February 4, March 4, and April 1.
Kabbalat Shabbat with Strings Attached or K'lei AJ

Upcoming dates: January 7 (Strings Attached) at 6:15 PM and February 11 (K'lei AJ) (in person and via Zoom) (no registration needed)
Kabbalat Shabbat with Strings Attached: Unplug from a busy week with an acoustic Shabbat service led by Hazzan Howard Glantz with familiar tunes that will put a smile on your face and a song in your heart. For all ages, from babies to bubbies. Come to AJ or Zoom in with your friends for this relaxed, casual, and enjoyable service! See the Weekly Announcements email for Zoom information.
Wed, December 8 2021 4 Tevet 5782